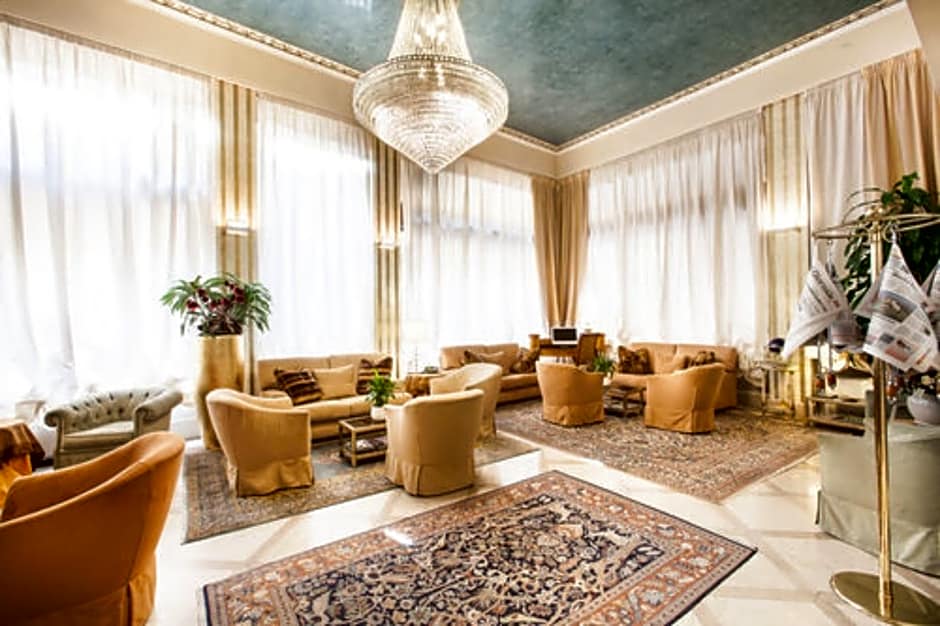 Hotel San Luca is a charming 3-star property set in a prime location in the centre of Verona. Guests of the hotel will have easy access to Fratelli Bolla, City Centre Verona and Gavi Arch (Arco dei Gavi). Castelvecchio, Museo Castelvecchio and Arena Di Verona are also not far away.

Hotel Rooms
Hotel San Luca boasts 38 fully equipped bedrooms. Internet connection options: Guests are sure to appreciate wireless high-speed Internet access (complimentary). Housekeeping services are also offered.

Hotel Amenities
Hotel San Luca is a smoke-free property. Food options at the hotel include a cafeteria. Room service is also available. Our hotel provides a 24-hour front desk service. For guest convenience, there is also a currency exchange facility available. Public areas of Hotel San Luca are air-conditioned. Multilingual and attentive hotel staff are at your service. In addition there is tennis court(s) at the hotel. Other available services: safe-deposit box - front desk, medical assistance available, laundry facilities, express check-in/checkout, elevator/lift, dry cleaning/laundry service, concierge desk, complimentary newspapers in lobby and babysitting or child care. Business & Internet: Hotel San Luca Internet options: high-speed wireless connection is available free of charge.

Shuttle/Parking services
Hotel guest parking can be used for a surcharge in a garage.
ゲストレビュー
自分の意見や感じたことを教えるためにはこちらをクリックしてください >>
予約する方法
Hotel San Lucaで予約するのが簡単で安全でございます。ご希望の日付を選択します。そして、フォームを送信するために「料金を確認し」というボタンをクリックします。 客室タイプと料金はお宅の画面に戻った後で、画面の中央にある部屋の情報を読むと画面の右側にある「予約する」というボタンをクリックすることによって希望の料金を選択することができます。希望の客室タイプを選択した後で、「ご予約を完了」というフォームに転送されます。その時に「滞在の詳細」を確認して、「ゲストの詳細」という部分の空欄でご自分の詳細のことを書きます。ご自分の名前とメールアドレスが正しく入力されていることを確認してください。 すべての重要な情報を記入した後で、「ご予約を完了」というボタンをクリックしてください。ご自分のセキュリティを確保するために、私たちがクレジットカード番号を暗号化し、非使用可能な形式にエンコードする安全なコマースサーバーを使います。
地域情報
空港

Verona, Italy (VRN-Valerio Catullo)

- 4.75 mi

Brescia, Italy (VBS-Gabriele D'Annuzio)

- 32.21 mi

Parma, Italy (PMF)

- 54.18 mi

Treviso, Italy (TSF)

- 60.73 mi

ミュージアム

Museo di Castelvecchio

- 911 f

Museo d'arte

- 913 f

Biblioteca civica

- 0.51 mi

Museo Storico Naturale

- 0.60 mi